Claude Warren was the son of John Warren and Emma Jane (née Andrews).
John Warren
Claude's father was born and grew up in Templecombe, Somerset. John Warren's father was an agricultural labourer and his mother was engaged in the glove-making trade, which was a sizeable industry in south Somerset at that time; even small villages sometimes housed a 'glove factory', where women turned the soft sheep's leather – usually a by-product of the local wool trade – into fashionable gloves.
John Warren himself was employed on the railways. In 1879, the following report appeared in the news:
Bath Chronicle and Weekly Gazette - Thursday 30 October 1879
TAUNTON ASSIZES, YESTERDAY
Thomas Gibbs & James Smith, railway shunters, and John Warren, number taker, were charged with stealing six bottles of wine, the property of the Somerset and Dorset Railway Company, at Templecombe, on the 6th of September. The two first pleaded guilty, and Warren, after trial, was found "Not Guilty". Gibbs and Smith were sentenced to nine months' each.
A 'number-taker' was employed by a railway company to monitor the use of its equipment or rolling stock by other companies. Railway companies frequently used each others' equipment by mutual arrangement and number-takers made notes of observed/actual usage to compare with the arrangements made, thus enabling clerks to balance companies' claims against each other for payment.
By 1881, however, when John was 20 years old, he had moved to Chelsea, lodging at the address "5, D Street, Hans Town". Hans Town was what is now known as Kensal Town and named after the developer who also developed the area south of Knightsbridge (effectively behind Harrod's), Hans Sloane (his name is also commemorated there in numerous addresses such as Hans Place, Hans Crescent, and Sloane Square). Kensal Town (Queen's Park) was laid out in a grid system, with numbered avenues and lettered streets. 'D Street' later became Droop Street.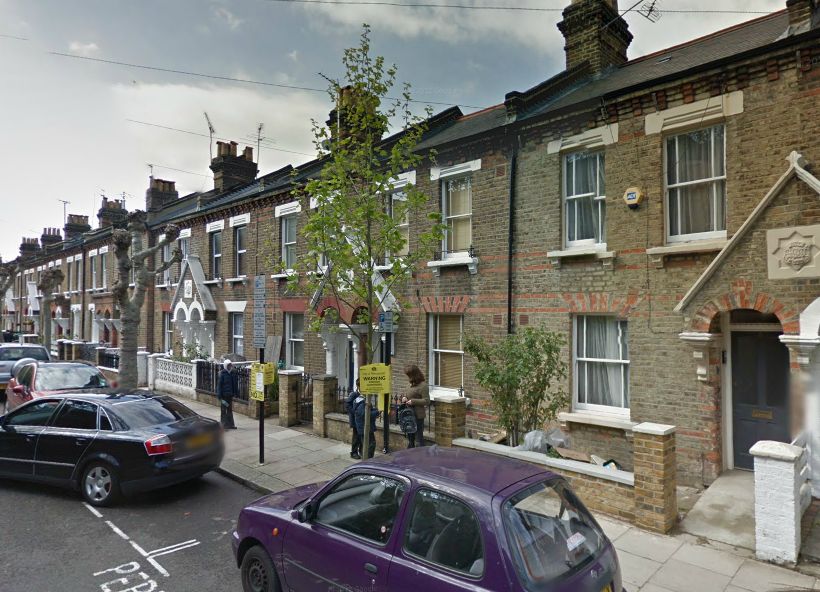 Droop Street, Queen's Park, NW London
John's occupation was given as 'platelayer'. This means he was a railway maintenance worker. He would have walked the tracks, inspecting rails, sleepers and points, carrying out basic maintenance, such as greasing points, or ordering more extensive remedial work where this was needed.
In 1883, John's father (also John) died, as reported in the newspaper of the time:
Western Gazette - Friday 28 September 1883
TEMPLECOMBE
Sudden Death.
Mr. Muller held an inquest at the Blue Boar Inn, on Friday, on the body of John Warren, labourer, 64, who died suddenly on the 20th Sept. From the evidence it appeared that the deceased was in his usual health on the previous Wednesday. He returned home from his work about half-past seven in the evening, had his supper and went to bed at 10 o'clock. When his wife went to bed, about half-past 12 o'clock, she spoke to him, but he did not complain that was unwell. About half an-hour afterwards she heard him breathing heavily; she spoke to him, but he made no reply. She at once got a light and lifted him up, when she saw he was very pale. She bathed his face and hands with cold water, but he died immediately. The Coroner having summed up the evidence, the jury returned a verdict of "Died suddenly, probably from an apoplectic fit".
We know from a couple of sources that John Warren headed north shortly after this to live in South Yorkshire. It is likely that he moved in connection with his work on the railways.
Emma Andrews
Claude's mother, Emma Jane Andrews, was born in Moordown, now a suburb of Bournemouth, but at that time it was a village on the edge of the Hampshire Downs heathland. Her father was a wheelwright and carpenter. By 1881 she had left her rural origins behind and was in service in Blackheath, in South-East London, at an address in Lee Road. The head of household was a stationer called William Stephens.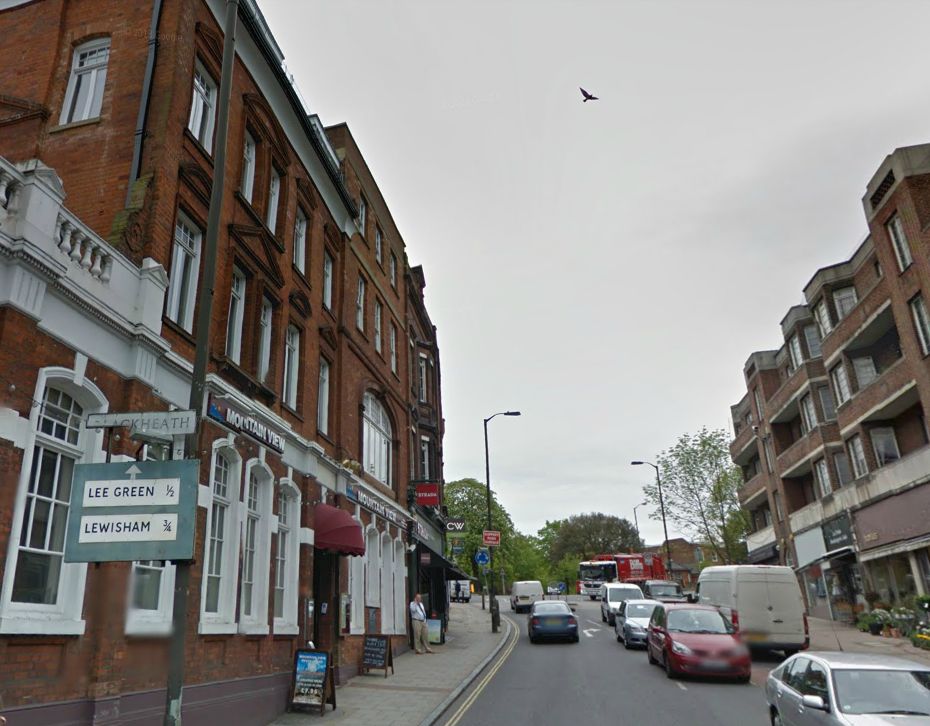 Lee Road, Blackheath
It is not known how John Warren and Emma Andrews met. They may have met in London (although they lived a long way apart), or perhaps Emma took a position in South Yorkshire and they met there. They were married in Sheffield in 1886.